The MPOW Tripods can help hold mobile devices and keep them securely in place while taking photos or videos. Whether taking photos for work or leisure, the MPOW Tripods offer a great way for consumers to keep devices safe while at home, work, or on the go.
About Product
MPOW manufacturers two different versions of its standard tripods to account for diverse consumer needs. The 3-in-1 tripod is perfect for users who want to take great selfies or regular photographs without risking damage to their phones. Alternatively, the standard all-in-one tripod design is better suited for filming events or capturing the perfect photo while standing on a hard surface.
MPOW manufacturers multiple versions of its standard tripods to account for diverse consumer needs.
The MPOW Tripods are especially useful for casual or professional photography, as they allow users to remotely take photos and videos anywhere. With either of the MPOW Tripods, users get a remote control to manage their device from a distance. Consumers can choose between the traditional tripod stand or an extendable selfie stick with tripod functionality.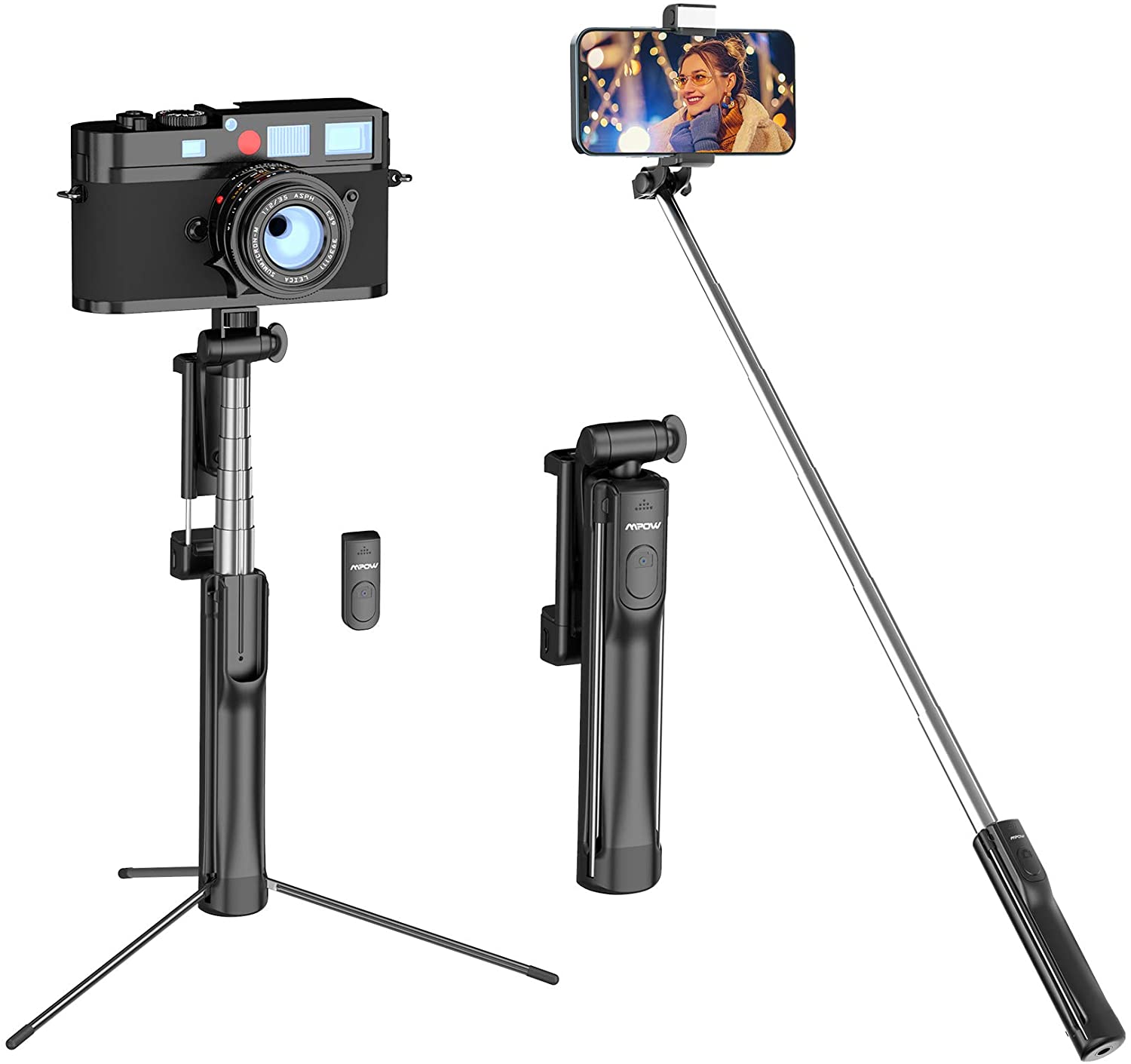 The Selfie Stick Tripod also comes with a rechargeable fill light and rechargeable remote battery. This enables users to charge up their device before they go out, giving them hours of perfect lighting and remote capabilities. The light can even be detached from the tripod and controlled via Bluetooth connection to the device's remote.