The HYPHEN 2 comes in three colors. Etna Grey, Himalayan Pink and Canyon Red.
MSRP $99.00
About Product
A lot of manufacturers claim to have the best headphones on the market, but few can truly compete with the effortless beauty, sound quality, and control of the Hyphen 2. Offering the next generation in wireless earbuds, the Hyphen 2 is made using Swiss craftsmanship and the best materials available on the market. In short, these wireless earbuds are the perfect way to meet your audio needs, whether you're on the go or just hanging out around the house!
So, what sets the Hyphen 2 apart from so many other wireless earbuds out there? While the list of unique features is almost too long to include here, there are a few key elements that make the Hyphen 2 one of the best earbud experiences for just about any consumer:
Designed to disrupt the wireless earbuds market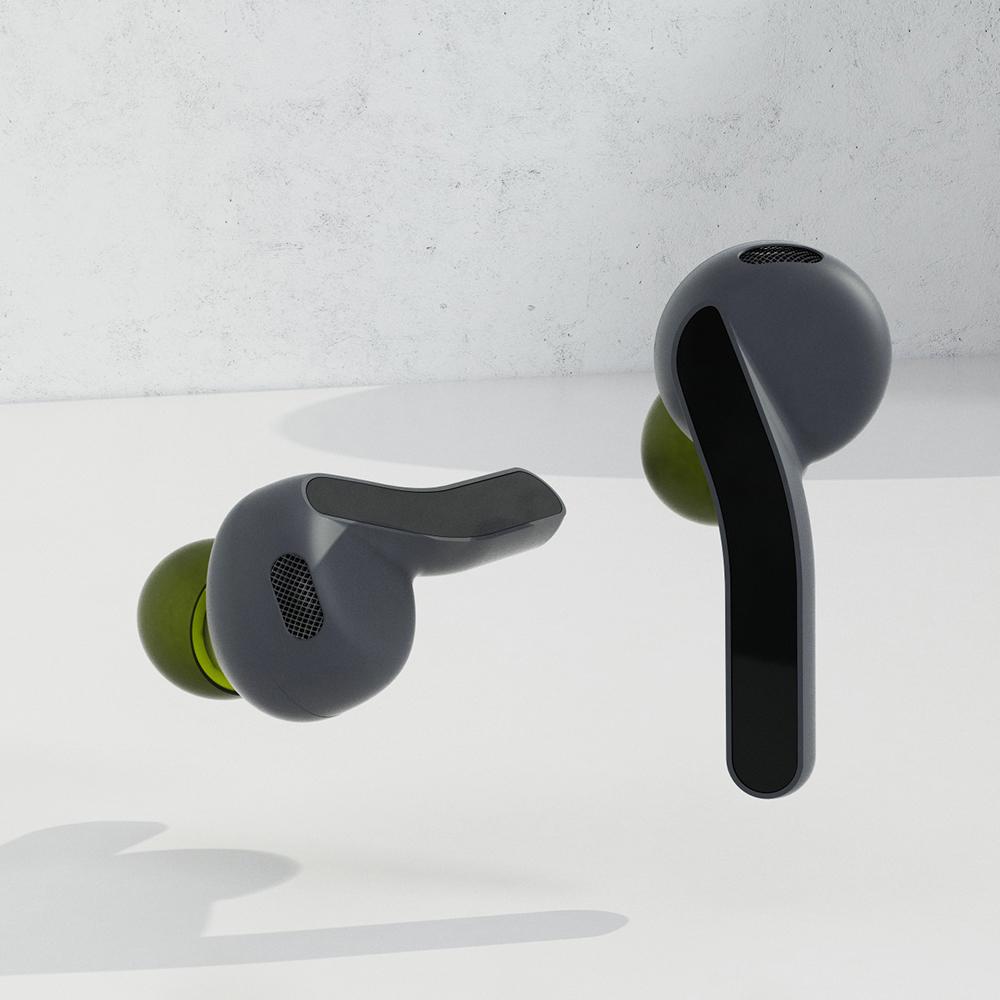 Long Battery Life
Nobody likes to listen to music only to have their wireless earbuds suddenly lose power halfway through their favorite song. Fortunately, this is not a major issue thanks to the Hyphen 2 earbuds. With the portable case, you can get up to 36 hours of battery life, as well as 9 hours of battery life with the earbuds alone. Plus, charging is a breeze (and lightning-fast), as you can get up to 6 hours of battery life with just 15 minutes of charge time! If you prefer not to mess with a lot of wires, the Hyphen 2 is also built with integrated Qi wireless charging, making it easier than ever to keep your earbuds powered up for hours at a time.
Comprehensive Touch Control
If you'd rather control what you're listening to with one or two clicks, then the Hyphen 2 is the product for you! Rather than pulling out your device to control your music or audio content, you can use your earbuds' built-in touch controls to change the volume, manage noise cancellation settings, as well as a total of 8 different commands. It is truly a device made for people who just want to sit back and enjoy themselves!
Optimum Audio Quality
In addition to comfortable FHS ear tips that also help cancel external noise, the Hyphen 2 features advanced audio control chips to kick the audio quality up a few notches. First, the aptX tech built into the Hyphen 2 wireless earbuds works to compress and decompress audio so that it can be transmitted over Bluetooth 5 with absolutely no drop in sound quality. This means that you never have to worry about a subpar listening experience with the Hyphen 2. Additionally, the composite PEEK driver helps ensure that you can enjoy the best possible audio, even with different volumes and settings enabled.
Are you interested in acquiring Hyphen 2 wireless earbuds to get even more out of your music and audio content? If so, you're just a few clicks away!