MagSafe 45 Stand
MSRP $29.99
MagSafe MINI Dock
MSRP $19.99
About Product
Many magnetic charging devices force you to make a couple of different compromises. More often than not, you have to deal with one of two common problems. Either your magnetic charger is difficult to keep in one place, or it is designed to not be stationary and only sit in one fixed space for the duration of its use. Fortunately, the MagSafe product line solves these issues with the MagSafe Desk Stand and MagSafe Mini!
Why should you choose between sticking your MagSafe permanently to your desk or have it wiggling around?
Though the MagSafe Desk Stand and MagSafe Mini vary in their visual designs, they both afford the same enhanced functionality. Rather than having to choose between easy portability and fast magnetic charging, you can get the best of both worlds. The ingenuity of the MagSafe product line hinges on its unique Swiss design that allows you to control exactly how (and where) you charge your mobile device!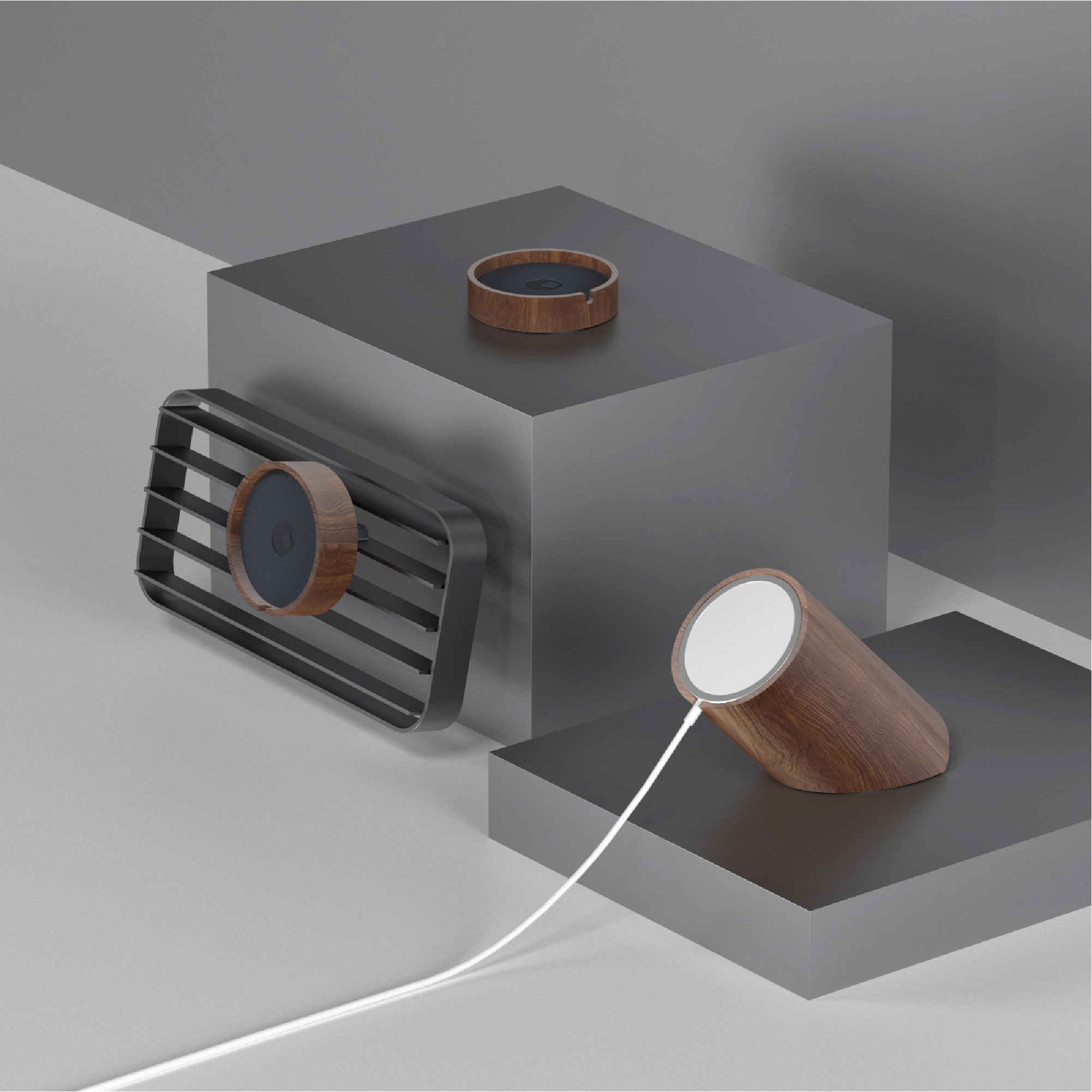 To put it in simple terms, you have two ways to remove your mobile device from a MagSafe charging dock. By picking up your phone vertically, you keep the MagSafe attached to the phone, ensuring that you can bring it with you whenever you like. Alternatively, you can slide your phone off of the magnetic charging base sideways to leave the MagSafe in the same place and only remove your phone. It's frankly incredible that MagSafe is the first magnetic charger of its kind to take advantage of such simple processes!
The type of MagSafe you choose will largely depend on your needs and your sense of style. The MagSafe Desk Stand is larger and offers a charging base with a 45-degree angle. This gives you much greater control and comfort if you'd like to use your device while it's charging. On the other hand, the MagSafe Mini is smaller and sits horizontally on flat surfaces, making it easier to pick up and take with you. Either way, you can't go wrong with a MagSafe product to meet all of your portable charging needs!